Installation Instructions for FFL Tools
Note: The FFL Tools setup file contains FFL Tools, the MS SQL Database Engine, and 4473 Client. Images below are screen shots from the Installation of FFL Tools.

Note: If you are running Windows 8 or Windows 8.1 first enable Dot Net 3.5 as per these instructions: Enable the .NET Framework 3.5 in Control Panel.

Double Click FFLToolsSetup.exe to start the installation process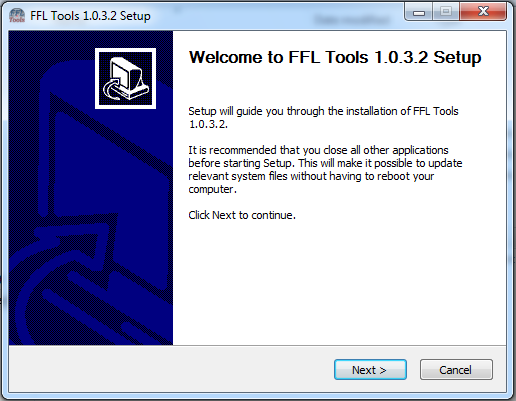 Click "Next"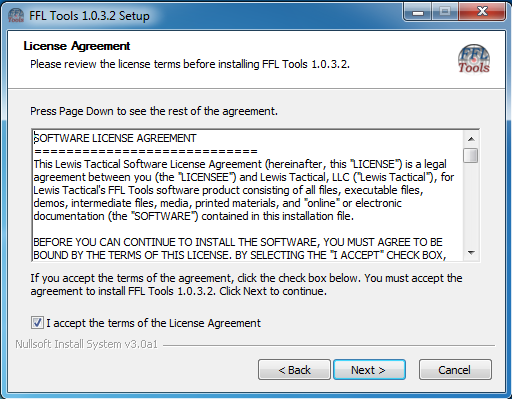 Read the License Agreement. If you accept the terms, check the "I accept the terms of the License Agreement" and click "Next"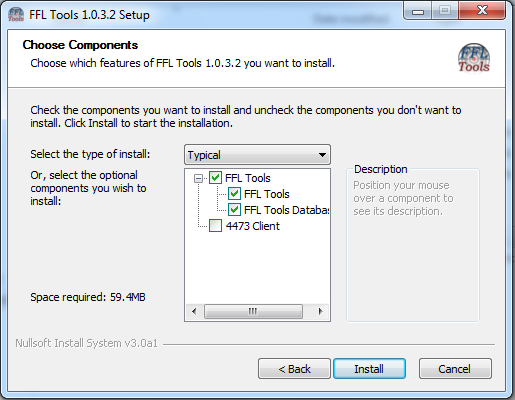 The default Components are FFL Tools and FFL Tools Database.  You can change the selections by using the Select the type of install: Drop down or by checking/un-checking the components you would like to install.

Click Install to install the selected components

For more information on how the application can be installed on multiple computers check out the documentation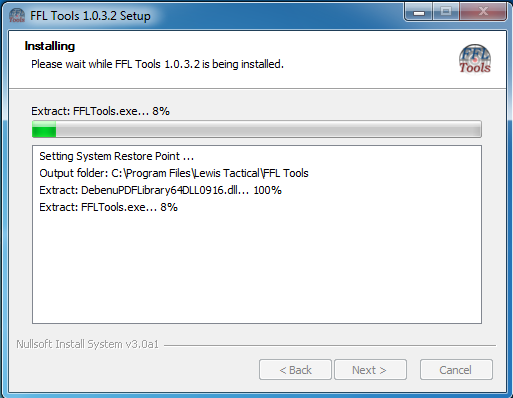 Additional required components may be downloaded during the installation process.  These components will be installed and configured automatically.

After all components have been installed the Finish dialog will display.  Click Finish to start FFL Tools and open the Help file.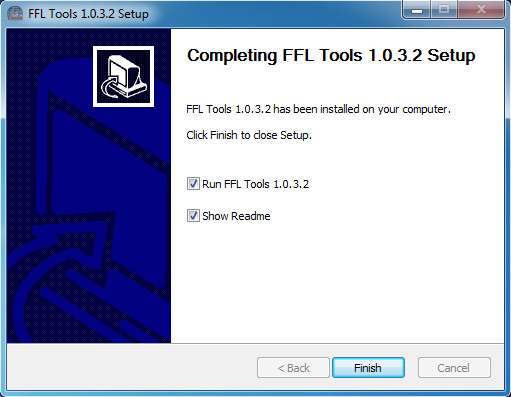 It may take 30+ seconds for the SQL Server Selection dialog to display.  This dialog is only displayed the first time the system is installed or any time FFL Tools can not locate the last database it was using.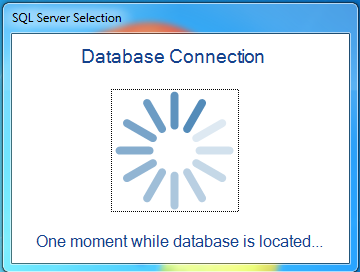 Once a database is located click the database to make the connection.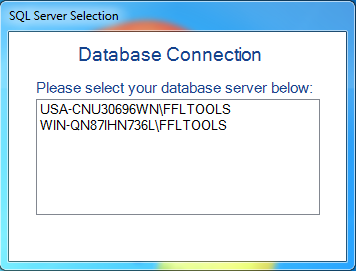 The Licensing Dialog will then display.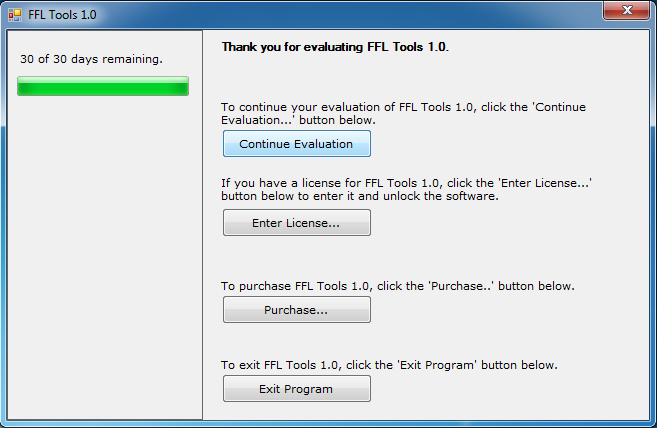 Click Continue Evaluation to start using FFL Tools.

Login using the Admin account.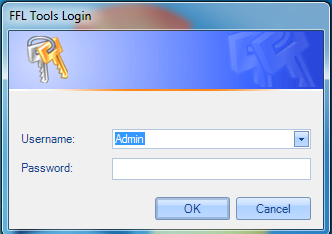 If you enable Security in Options in order to use User Logins, there is a Default Admin account.
Default Admin account password for FFL Tools is l3tm3in!